Luxury cars have always been a symbol of prestige and power, representing the ultimate in automotive engineering and design.
But have you ever wondered who owns the most expensive cars in the world? These vehicles are not just expensive; they are the ultimate status symbol for the world's wealthiest individuals.
In this blog post, we'll take a closer look at the people who own some of the world's most expensive cars, from business magnates to royalty and everything in between.
We'll explore the history and features of these incredible machines, many of which are custom-built and adorned with rare materials and cutting-edge technology.
Whether you're a car enthusiast or simply intrigued by the lifestyles of the ultra-rich, this post is sure to captivate you.
So join us on a journey through the world of the most expensive cars and the people who own them, and discover what it means to truly live in the lap of luxury.
Owners of the Most Expensive Cars in the World
10. 50 Cent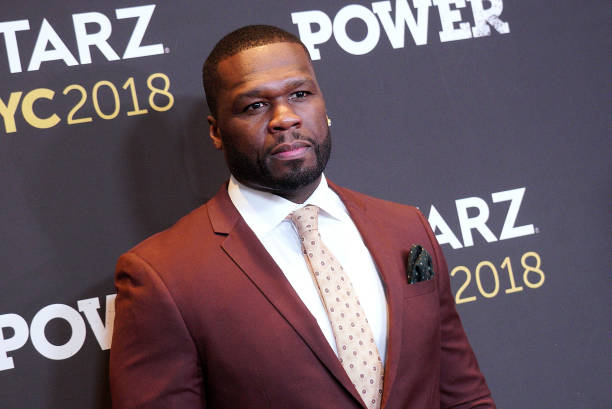 Rapper and musician Curtis James Jackson III (better known as 50 Cent) enjoys the finer things in life, including his collection of some of the world's most luxurious and expensive cars.
Most notable is the dazzling Ferrari F50 – a car that perfectly captures performance and poise; resembling a road-safe Formula 1 car, this bright red sports car bears quite the price tag of $2.5 million!
His other cars include the grandiose Ferrari 599 GTB Fiorano ($500,000), Maserati MC12 ($1 million), and custom-built White Lightning concept car ($1.55 million).
Yet, despite their desirability, these vehicles are hardly commonplace as Ferrari produced fewer than 350 F50s between 1995 – 1997.
Not only do these cars reflect wealth with their remarkable designs but also maintain it too – increasing in value through years to come due to rarity, quality bearing the brand name 'Ferrari', and exceptional engineering.
9. Flo Rida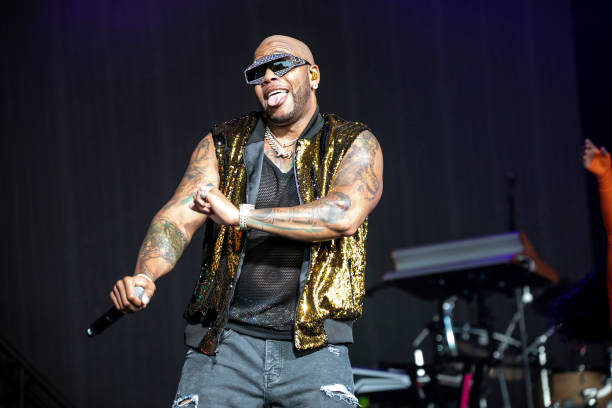 The Bugatti name has been associated with luxury, opulence, and elegance since its inception.
Tramar Dillard (professionally known as Flo Rida) may have taken it to a whole new level, however!
His Bugatti Veyron is one of the most eye-catching cars on the roads today due to its glimmering golden wrap and lavish set of 24-karat tires.
Purchased in 2012 for an astonishing $1.7 million, this car is well beyond anything that money can buy – it's a symbol of power and prestige!
For what you could get if you were to spend that amount on plane tickets alone…well, let's just say they'd be some of the world's most expensive airline tickets in first-class style!
8. Lil Wayne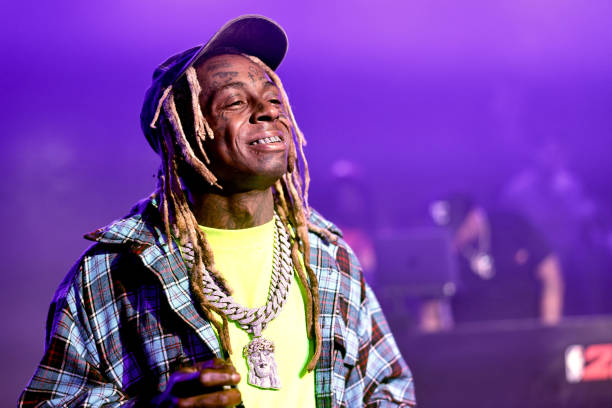 Two years before Flo Rida, Lil Wayne (also known as Dwayne Michael Carter Jr.) made headlines for investing an eye-watering $1.8 million to become the first rap artist to purchase a Bugatti Veyron – one of the world's most prestigious and sought-after cars.
Unlike other artists who opted to customize or upgrade their vehicle, he kept his almost entirely in its original condition; a decision that ensures it will retain its value over time.
Setting off a trend among rap stars that would last throughout the decade, Lil Wayne proved himself to be at the forefront of luxury when it comes to automobiles.
7. Birdman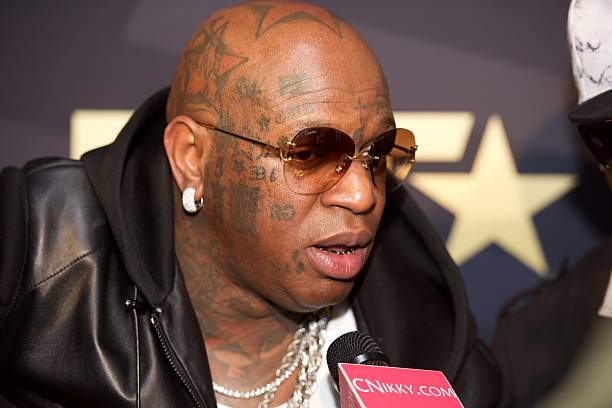 After Lil Wayne made headlines with his purchase of a classic black Bugatti Veyron, fellow rap artist Birdman joined the ranks of Veyron owners.
With the majority of Bugattis seen in traditional colors like black or white, Birdman opted to make a statement with a bright candy red version.
Rumor has it that this choice was purposefully made to match Birdman's private helicopter – however true this may be – everyone can agree that the value of his Veyron is upwards of $2 million dollars!
Although expensive and impressive in its own right, Birdman's luxurious car still takes second place against Kanye West's own Bugatti Veyron in terms of costliness; making it the most expensive vehicle owned by an American rapper.
6. Kanye West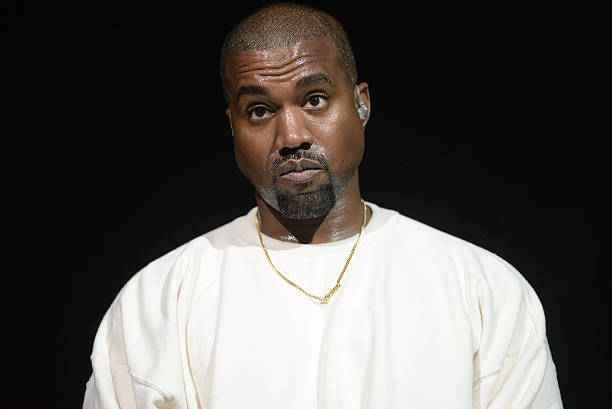 Buying a luxurious Bugatti Veyron is almost like a mandatory sign of success for rap and hip-hop artists.
From Jay-Z to Drake, these musical stars routinely purchase these pricey rides after finding fame and fortune.
Kanye West was no exception; in 2014, he purchased his two-tone Bugatti Veyron with a hefty price tag of $2.4 million – even though the original retail value was closer to $1.23 million.
While it may appear to be quite an extravagant expense, many view this investment as savvy due to its potential as one of the world's most valuable collectible cars down the line!
Although Kanye does have an affinity for luxury vehicles, he hasn't forgotten his roots; before getting famous he drove a Lexus sedan – which explains his fondness for those models today.
Adding another celebrity into the mix is Jerry Seinfeld who has made up quite the collection; along with classic cars such as Ferraris, Porsches, and Lamborghinis Jerry also flaunts some very obscure and unique vehicles in his garage too!
5. Jerry Seinfeld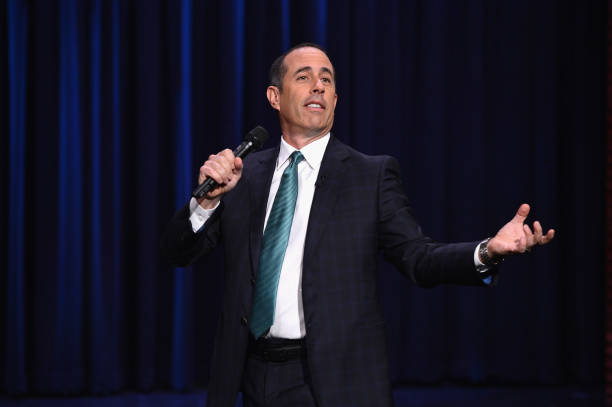 Jerry Seinfeld's extensive and impressively valuable motor vehicle collection is a far cry from merely getting coffee.
With more than 100 cars in his arsenal, it's estimated that the whole ensemble may be worth around $150 million! But which of these vehicles has taken the top spot as the most expensive?
Typically, this title changes relatively frequently due to Seinfeld's constant acquisitions and sales; however, his 1955 Porsche 550 RS stands out as one of the priciest rides he's ever owned.
Only 70 of these models were produced by Porsche that year, making them incredibly rare – consequently pushing up their price tag too.
As if its limited availability wasn't enough for its extraordinary value, the car could surge to speeds of 140 miles per hour and had gained notoriety since it was the same make and model involved in actor James Dean's fatal crash back in 1955.
Lured by an undisclosed sum well over $5 million at Gooding's Amelia Island sale last year, Jerry finally said goodbye to his legendary ride… but with so much cash recently burning a hole in his pocket you can be sure he hasn't gone far before replacing it with an equally precious motor!
4. Cristiano Ronaldo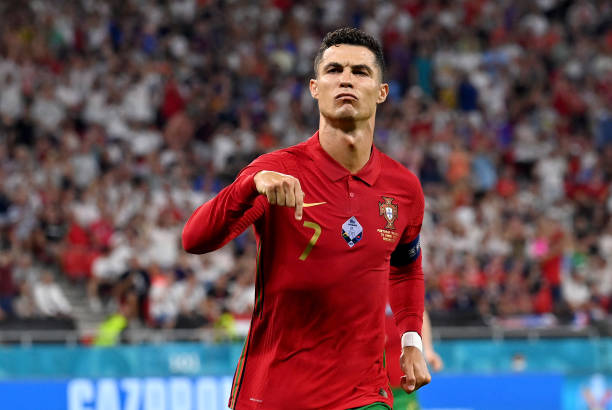 Soccer may not be the most popular sport in the United States, but it remains one of the world's most beloved athletics.
One thing is for certain, some of the world's highest-paid soccer players also own some of its priciest vehicles.
Cristiano Ronaldo (a professional athlete active with Manchester United and Portugal's national team) has amassed quite a collection – worth an estimated $24 million – which he continues to expand by purchasing luxurious new cars every year.
His fleet includes the stunning Bugatti Centodieci, a sleek two-seater sports car that cost Ronaldo around $12 million and is one of just ten ever created!
If you sold this exclusive vehicle, you could buy four or more Porsches owned by Jerry Seinfeld himself!
And if that weren't impressive enough, Ronaldo also purchased his second Bugatti La Voiture Noire in 2020 – at a whopping Є 8.5 million ($9.4 million). Clearly, this soccer star knows how to make an entrance!
3. Jay Leno
Jay Leno is renowned for amassing one of the most magnificent and sought-after car collections on the planet.
It all started back in the late 1960s, and today his garage houses more than 180 automobiles as well as a generous selection of motorcycles – estimated to be worth over $100 million!
His prized possession is undoubtedly the 1994 McLaren F1, which retails at an astonishingly expensive $17.5 million; however, even that hefty price tag does not make him king of expensive vehicle ownership – Jay-Z and Beyonce have stolen that crown from him this year with their record-breaking purchase!
Beyond its Formula 1 design and luxuriously appointed cabin, this exotic beauty stands out amongst collectors due to its remarkable performance capabilities and arresting exterior styling.
Functionality aside, it's clear that Jay Leno has grabbed some serious bragging rights with his colossal collection.
2. Jay-Z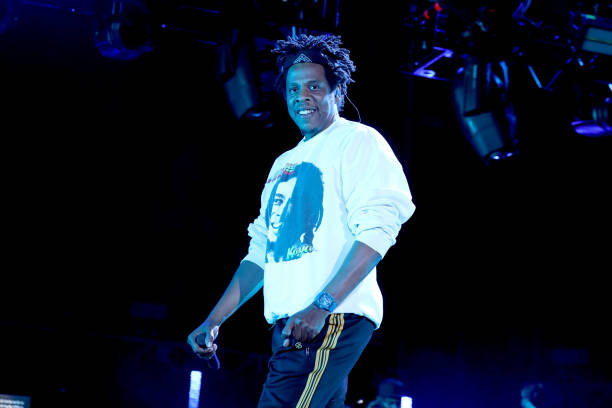 A renowned figure in the rap and hip-hop scene, Jay-Z is undeniably a force to be reckoned with.
His affluence is reflective of his incredibly successful career, and a glance into his extensive collection of automobilesᅳsome of which are some of the most expensive cars in the worldᅳproves just that.
In 2020, he bought Birdman's Maybach Exelero for an unbelievable $8 million; accompanied by further ridiculous purchases such as a 1957 Corvette C1 (valued at approximately $85,000 or more), a Bugatti Veyron Grand Sport (worth roughly $2.2 million), as well as gifting wife Beyonce a Rolls-Royce Silver Cloud (priced up to approximately $13.2 million).
But recently, he acquired what is undoubtedly considered the gemstone of his esteemed car collection: The Boat Tail.
Customized from even wealthier materials than its previous entries, this stunning piece of automotive beauty reportedly costs an insane amount – up to 28.4 million dollars!
Its look has somewhat of an iconic vibe; designed with modern grille features and vintage convertible hoods/trunks attributes taken straight out of the 1950s era, yet also features elements reminiscent of high-end 1980s models such as two middle doors that open at its trunk.
1. Ralph Lauren
Ralph Lauren, the fashionable figurehead behind his iconic fashion line, is also the proud owner of one of only four surviving Bugatti Type 57 SC Atlantic Coupé models – commonly referred to as the Bugatti Atlantic.
As a highly prized classic car and relic in automotive history, this vintage automobile is estimated to be worth at least $40 million – a hefty sum for any vehicle.
With such rarity and an intriguing past comes a flood of speculation surrounding three out of these four vehicles.
The first car from 1938, nicknamed the Holzschuh after its original owner Jacques Holzschuh was rumored to have been destroyed by a train back in 1955; yet it was later restored by an ardent French car enthusiast who now continues to keep it as part of a private collection in Spain.
Luckily for us, however, two other Atlantics still exist today – one being Ralph Lauren's stylish jet-black model that he keeps tucked away amongst his personal collection of automobiles and rare items.
The last and final model has mystified many over time with rumors arising each year on where exactly it may be located; some even speculating that it could have been discovered while someone was cleaning out an old barn located in France!
Who Owns the Most Expensive Car in the World?
Ralph Lauren
Jay-Z
Jay Leno
Cristiano Ronaldo
Jerry Seinfeld
Kanye West
Birdman
Lil Wayne
Flo Rida
50 Cent