Aston Martin is a name synonymous with luxury and elegance. The iconic British car manufacturer has been producing some of the most desirable sports cars for over a century.
If you're a car enthusiast, you must have heard of some of their most popular models like the DB5 or the DBR1. But have you ever wondered which are the most expensive Aston Martins ever made?
In this blog post, we'll take a closer look at some of the most luxurious and expensive Aston Martins ever produced. We'll explore the unique features, designs, and performance capabilities that make these cars stand out.
From limited editions to custom-built models, we'll reveal the eye-watering prices that collectors have paid for these dream cars.
So, whether you're a die-hard Aston Martin fan or just someone who appreciates the finer things in life, join us as we delve into the world of the most expensive Aston Martins sold at auction.
Most Expensive Aston Martins Cars Sold at Auction
Here are the most expensive Aston Martins cars ever sold at auction:
10. 1955 Aston Martin DB3S
The Aston Martin DB3S is a true classic. This bright orange coupe was the first to feature an iconic modified oval grille, and its aerodynamic body style and twin exhaust pipes are a testament to its racing pedigree.
It was built for speed, having participated in several races during the 1950s.
No other car on the market today can boast such history or tantalizing design elements.
So it's no surprise that this particular model became the most expensive Aston Martins car ever sold when it auctioned for $3.68 million in 2012 ᅳ putting it out of reach of all but the wealthiest buyers.
It only makes sense that this unique vehicle would be worth such an exorbitant price – after all, no other car offers quite as much history and style wrapped into one package!
9. 1961 Aston Martin DB4GT Lightweight
The 1961 DB4GT Lightweight is an icon among Aston Martin fans, so it's no wonder that this burgundy racecar sold for an incredible $3.85 million at auction in 2021.
It stands out from the range of other DB4GTs due to its unique qualities – it's one of just five original lightweight models ever produced, and has been owned by a few dedicated Aston Martin lovers who have consistently kept up its maintenance over time.
This car certainly turns heads wherever it goes, with its classic mid-century design including a compact cabin and M-shaped front end; but more importantly, each model was limited in production – making the DB4GT Lightweight incredibly sought after among collectors today.
This rarity paired with its ideal condition makes the Aston Martin one of the most expensive cars released by the iconic luxury brand.
8. 1935 Aston Martin Works Ulster LM19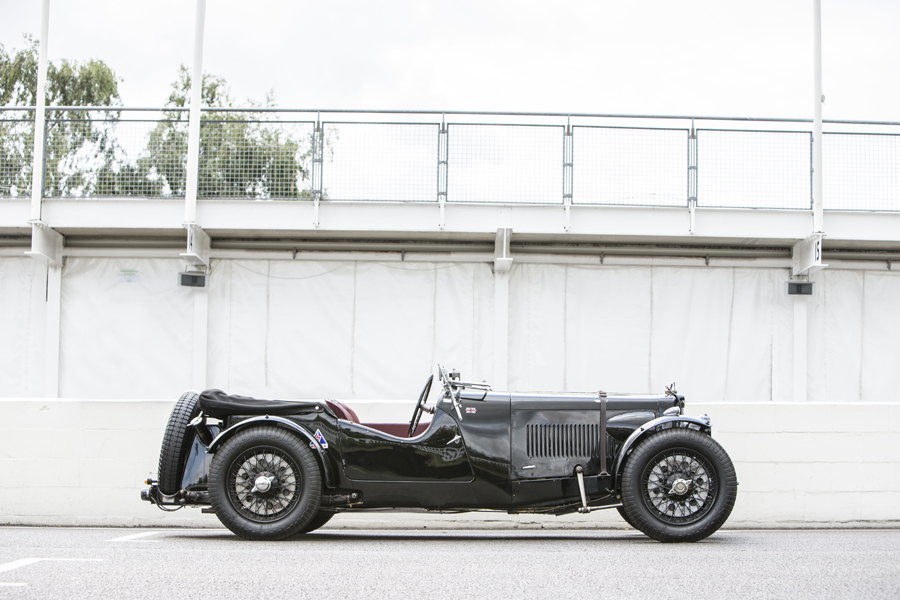 An impressive example of the quality and craftsmanship of British automobiles, the 1935 Aston Martin Works Ulster LM19 is widely considered to be one of the most sought-after cars ever produced by the iconic automaker.
Featuring an elongated front end, a single open-air cockpit, and wide-set wheels that make it ideal for tight turns and bumpy roads, this strapping black car was made with performance in mind.
Due to its antique status and styleᅳand particularly due to its rarity when this vehicle went up for auction in 2015, it sold for an eye-watering $4.58 million; making it one of the most expensive Aston Martins cars ever sold.
What makes this masterpiece worth such a substantial amount? Beyond its classic vintage design, pristine condition, and incredible rarity – this particular car has also taken part in some illustrious events within motorsport history.
The Aston Martin Works Ulster LM19 participated in three major international races; 24 Hours of Le Mans, Mille Miglia & Grand Prix de l'ACF helping to further cement its reputation as one of auto racing's greatest treasures.
7. 1955 Aston Martin DB3S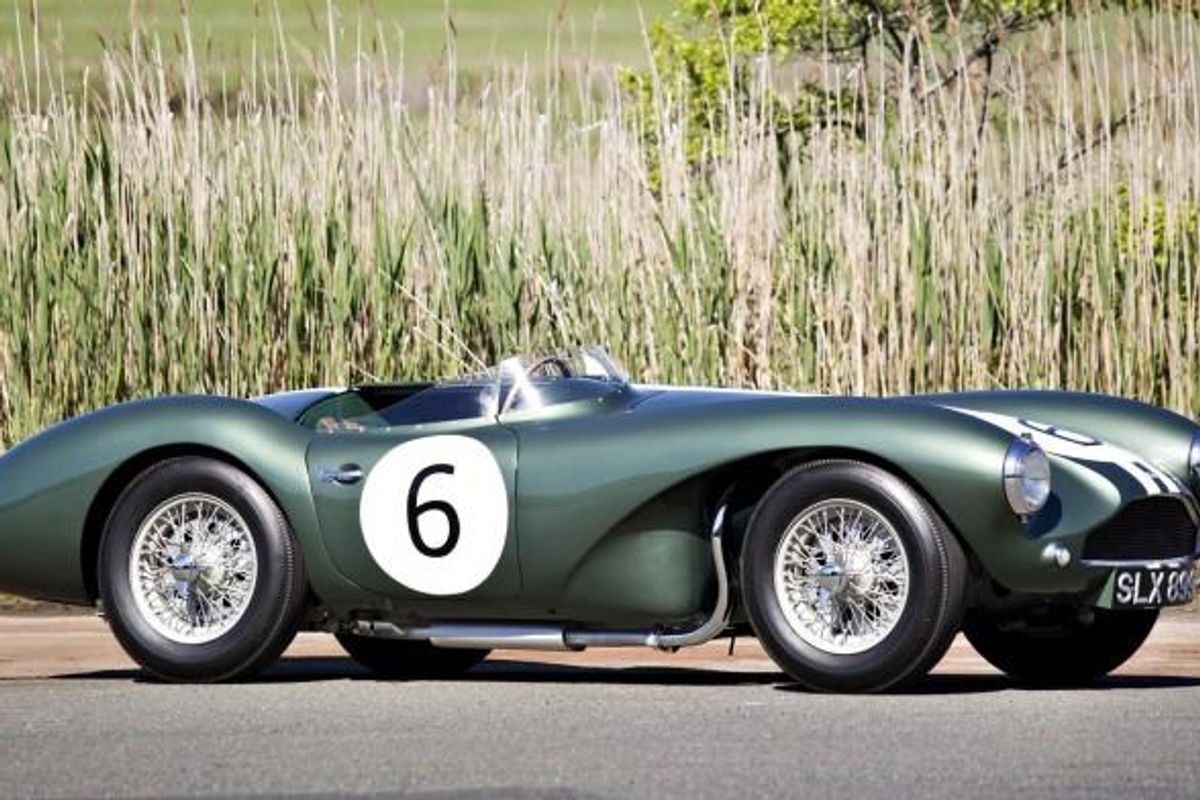 The iconic 1955 Aston Martin DB3S is widely considered to be the most expensive car ever sold by the legendary British automotive brand.
Made even more exclusive by only being available for customer use in twenty units, this vintage speedster has earned its stratospheric price tag of $5.5 million due to its historic racing pedigree, unparalleled rarity, and outstanding condition.
Bearing the classic number 6 on both its doors and hoods, this minty green model participated in a series of motorsports events prior to entering retirement.
Even more impressively, it outranks several of Audi's prestigious models when it comes down to command a hefty price tag – highlighting just how esteemed these classic cars are among collectors and enthusiasts alike.
6. 1965 Aston Martin DB5 "Bond Car"
This 1965 Aston Martin DB5 is considered to be the most expensive in its class, setting a new record as the most expensive Aston Martin car ever sold.
It features several additions that make it truly unique, such as dual machine guns with retractable stocks and tire slashers. These features made it an essential part of the classic Bond films and are a huge draw for buyers.
Additionally, this particular vehicle is thought to have been owned by both Sean Connery and one other unnamed owner over the years, which only adds to its value.
As if that wasn't enough, this precious collectible was auctioned off through RM Sotheby's in London one August night in 2010 – making it all the more covetable for any die-hard fan of 007 films.
5. 1959 Aston Martin DB4GT Prototype
The 1959 Aston Martin DB4GT Prototype is undeniably one of the most exquisite and expensive vehicles to ever hit auction. Selling for a staggering $6.76 million in 2017, it became one of the costliest Aston Martins cars ever sold.
This rare beauty is painted in sporty green with a vibrant red-and-white racing stripe down its middle, making it instantly recognizable as an iconic prototype from the distinguished brand.
This particular car has a unique place within automotive history due to its role in kickstarting the DB4GT and DB4GT Zagato series; without this inspiring design, we may not have gotten some of Aston Martin's most popular models over the years.
The pristine condition of this vintage model was largely thanks to its formidable original engine – another rarity among classic vehicles that allowed bidders at auction to drive home with peace of mind that their purchase was a worthwhile investment indeed!
4. Left-Hand-Drive 1962 Aston Martin DB4GT Zagato
The star of the 2021 car auction scene was undoubtedly the 1962 Aston Martin DB4GT Zagato. Not only does it boast a stunning silver exterior, but its features and rarity make this one of the most valuable Aston Martins ever created.
Equipped with left-hand steering, an unusually shaped front-end grille, and customized design choices from its original owner Commander James Murray, this vintage two-door is truly one of a kind – so much so that when it went to auction in 2021 it sold for an incredible $9.52 million!
As small as this number may seem compared to new vehicles on the market today, it's by far the highest price tag ever paid for an Aston Martin car – making it completely irreplaceable among collectors around the world.
3. The 14th 1962 Aston Martin DB4GT Zagato
The Aston Martin DB4GT Zagato is a stunning example of mid-century automotive engineering and a true work of art.
Despite being one of the automaker's most coveted collectible cars, the 1962 edition truly stands out from the rest.
This unique model was sold at Sotheby's auction for an astounding $14.3 million – setting it as the most expensive Aston Martins car ever purchased!
The olive green exterior, vintage-style headlights, and compact cabin are just part of what makes this special vehicle so desirable to collectors.
Not only is this car visually stunning but it also has notable historical significance: it competed in more than a dozen races during its first year of production in 1962!
After being carefully restored to peak condition, this special Aston Martin became worth even more due to its rarity, history, and impressive features.
For any aficionado looking for a luxurious addition to their garage, they won't find anything as remarkable as this DB4GT Zagato!
2. 1963 Aston Martin DP215 Grand Touring Competition Prototype
The 1963 Aston Martin DP215 Grand Touring Competition Prototype is the second most expensive Aston Martins car ever sold, raising eyebrows in 2018 when it fetched an eye-watering $21.45 million at auction.
Its remarkable rarity makes it a true collector's item – not only is this vehicle a prototype but it was designed to compete in the 1962 24 Hours of Le Mans race and can reach top speeds of nearly 200mph (about 322kph).
Moreover, even after experiencing several decades of wear and tear, it has been expertly restored and still captures the imagination as one of the legendary marque's most iconic creations.
1. 1956 Aston Martin DBR1
The iconic 1956 Aston Martin DBR1 is the most expensive Aston Martins car ever sold, realizing an incredible $22.55 million at auction in 2017.
Boasting a rare deep green finish, this racecar was the first of only five made and has been maintained in premium condition since its production over 50 years ago.
But why is this vehicle worth so much?
The answer lies in its historical significance and racing accolades: not only was it the first of its kind, but it also won the 1959 ADAC 1000 Kilometer Rennen and has been driven by several notable racecar drivers including Carroll Shelby.
It's no surprise then that this machine represents one of the highest prices ever paid for an Aston Martin – its rarity and esteemed past cementing it as a true collector's item.